---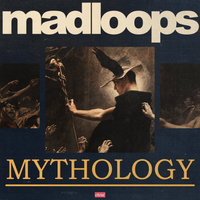 Mad Loops - Mythology // Sample Pack by Timmy Holiday
Mad Loops - Mythology, is a collection of 12 original high quality tracks, written, performed, and recorded by me, Timmy Holiday.
Made using a variety of acoustic instruments & synthesizers, this project blends dreamy spacey textures with psychedelic vocal layers, contrasted with hard hitting melodic synths and plucky guitars. With tracks being processed and recorded through a Fostex model 280 tape machine and various guitar pedals, there was a huge emphasis on the use of outboard gear in the creation of this sample pack.
Each track was composed as a theme for the character they named after.
All wav tracks are BPM labeled, ready to be chopped up and messed with in the DAW or sampler of your choice.
Tracklist:
Apollo 
Charon
Ganymeda
Hermes
Icarus
Maenad
Minos
Orpheus
Pan
Pandea
Scylla
Theseus
*~master clearance guaranteed, read license here~*