---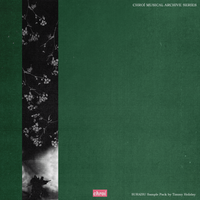 Chroí Musical Archive Series // Suraisu // SAMPLE PACK by Timmy Holiday
The Suraisu Sample Pack consists of 19 high quality samples, featuring a wide variety of genres & moods, written, recorded, produced and performed by Timmy Holiday. All samples are bpm labelled. Pick up your license today!
Tracklist:
Chopped
Dawn
Suraisu
Sebajun
Madra
Moya
Seishin
Suimin
Kaeru
Korosu
Renshu
Oiwa
Water
Hannya
Samhain Themes 1-5
*~master clearance guaranteed~*
Meaning in the event of a placement, you will split the publishing, mechanicals, points & advance fees with Timmy Holiday fairly, and production (or co-production) must be credited to Timmy Holiday.